Redkite Solicitors spreads its wings across Wales
2 July 2017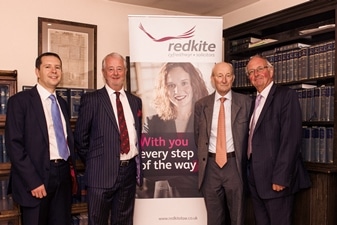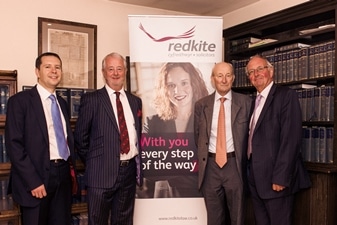 Redkite Solicitors has today announced the growth of its business following the recent acquisition of Charles Crookes Solicitors Ltd who have offices in both Cardiff and Brecon.
"It's very much a case of onwards and upwards for the Redkite brand," said Neil Walker, Chief Executive of Redkite. We are very proud to announce that Charles Crookes is joining the Redkite family. We have been working hard to build on our solid foundations and create growth for what is already a successful and well established business in West Wales. This has been planned carefully to help us grow as a leading legal services provider, far and wide across Wales."
Bringing Charles Crookes into the Redkite fold follows hot on the heels of the acquisition of two well established West Wales law firms, Trant & Richards and Steel & Hitchcock, in February 2017.
"We already had an office base in Cardiff, but this latest addition to the Redkite family will cement our presence in the city and give us a great base in Brecon, where the firm has been thriving since the 1800s.
"Charles Crookes is a well known business in the capital and this is another great step for Redkite as we continue to expand our business and reach new markets across Wales."
With specialists in virtually every field of the law, and seven offices throughout Carmarthenshire, Pembrokeshire and Cardiff and now Brecon, Mr Walker said: "We have a simple business philosophy which is based upon offering exceptional service and   specialised legal advice to clients, old and new.
"We pride ourselves on being local and accessible on the high street, whilst still being able to deliver specialist legal advice you normally only find in city based firms. At our core we know how important it is to stay true to our Welsh roots and take an active role in community life with our staff well known in their local communities, and many being fluent Welsh-speakers.
"Our aim is simple: to give people the best legal advice – for families and for business. From buying your first home, to running a business or dealing with the loss of a loved one, you will always find an expert at Redkite Solicitors to talk to about your situation and advise you on the best way forward. The addition of Charles Crookes will only serve to cement that!"