Congratulations Anne on 50 years at Redkite!
2 October 2023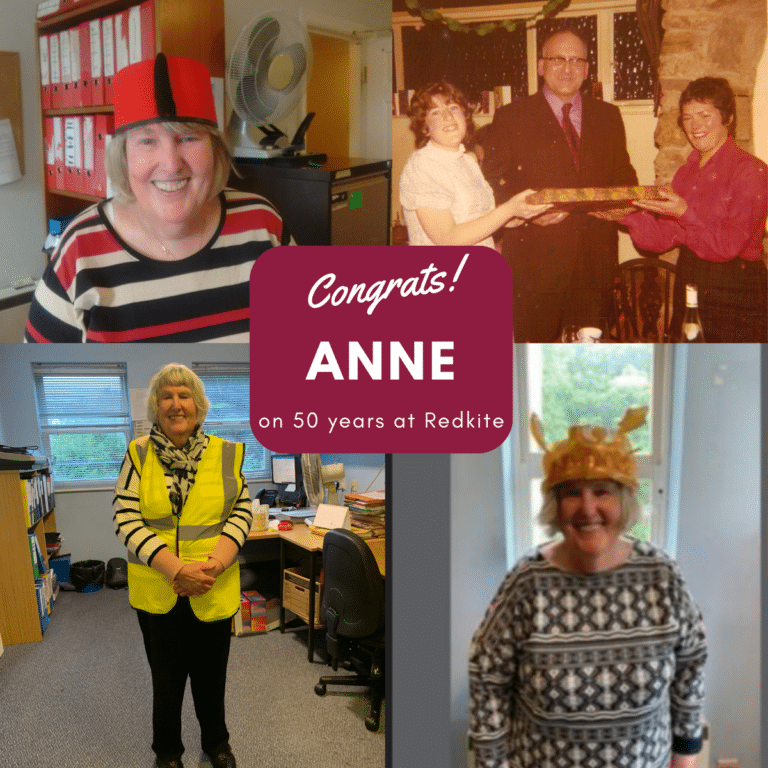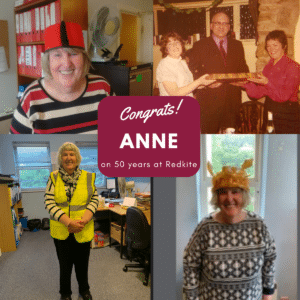 On Sunday 1st October, Anne Davies (Admin Assistant, Pembroke Office) has been with the firm for an amazing 50 years!
Anne first started working for Alan Cook in Milford Haven during October 1973 where she would drive into work on her mo-ped. Walter Williams then took over, who then joined forces with Lowless & Lowless before merging into Redkite Solicitors.
Anne is now based in our Pembroke office and known by many in the Pembrokeshire area for being extremely helpful and a guru with the wills and deeds.
I am sure there are many stories that could be shared by the many Anne has worked with, and the humour that she brings into the office. One story that sticks out which she often laughs about and shares with us, is the time she rode a horse in the circus as a young girl. For those who know this famous story and have had the pleasure of being told the story from Anne, have shared many laughs over this.
You will always find Anne at her desk for 1pm when she starts work with her banana and pack of golden wonders with a fresh cup of hot tea – you know you have made it at Redkite if Anne offers you a hot cuppa! She always has a chair available in her room for people to come and speak with her, offer her words of wisdom and always someone to talk to if needed.
Anne, you are an asset to Redkite, and we are all extremely grateful for your hard work and dedication. Thank you for everything you continue to do every day and help anyone who needs it.
Congratulations on 50 years at Redkite!