Will, Trust and Estate Disputes
Our dedicated will, trust and estate disputes team has specialist knowledge and experience in dealing with all types of disputes.
Whether you're challenging the validity of a will, you're unhappy about the way in which an estate or trust is being administered, or you have not received what you expected from a will or intestacy, our experts can help.
We offer expert advice on:-
Claims for reasonable financial provision under the Inheritance (Provision for Family and Dependants) Act 1975
Challenging a will
Applications to remove trustees or executors
Breach of trust claims
Claims against negligent professionals
Proprietary estoppel claims
We work closely with specialist colleagues dealing with probate, wills and the administrations of estates. We also have excellent relationships with medical experts who can give us preliminary views on a person's capacity, which is invaluable when we're instructed to challenge or defend the validity of a will on the grounds of capacity or undue influence.
Recent work highlights
– Acting for an adult child with very complex social/medical needs to secure reasonable financial provision from his late father's estate in circumstances where the child was estranged from his father for most of his adult life.
– Acting for a defendant in a claim brought under the Inheritance (provision for Family and Dependants) Act 1975 which resulted in a very favourable settlement for our client.
– Acting for a claimant in a proprietary estoppel claim against a £1.5mil estate relating to farmland.
– Acting for multiple defendants in a claim brought by a disgruntled family member who sought to challenge the validity of a will on the ground that the deceased lacked capacity.
– Bringing a claim on behalf of an executor to remove his co-executor in circumstances where the co-executor refused to administer the estate.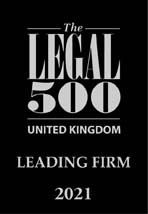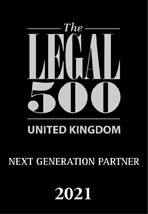 I have no hesitation in recommending Alexia Thomas to act for anyone involved in a probate case. Without her calm professionalism we would not have achieved a successful outcome to our case (Executor).
We have mainly dealt with Alexia and found her to be very professional and efficient, very clear in communication, and very good at calming a troubled situation. She is a genuine delight to worth with, I'm so grateful that we found her (Beneficiary).