Redkite Vacancies in Wales
We recognise that our reputation as one of the leading law firms in Wales is entirely down to the people who work here. So we place great stock in attracting talented people, doing all we can to make sure you enjoy life at Redkite Solicitors and giving you plenty of reasons to build a long-term career with us.
Our teams are made up of individuals with character, people who enjoy what they do but who also want a good work/life balance. In every area of our business, you will find progressive and commercially-minded people thriving in an innovative, professional and enjoyable work environment, including options for working flexibly and remotely.
As a firm with a wide range of specialist disciplines we can offer a real breadth of opportunities. Redkite is a dynamic and exciting place to work, but we also pride ourselves on being a welcoming firm that recognises our people have a life outside work and that happy people make happy employees.
Our expertise and client care are reflected in our growing number of industry awards and accreditations. We currently have five Legal 500 rankings for the Wales Region including Contentious Trusts & Probate; Personal Tax, Trusts & Probate; Catastrophic Personal Injury; Commercial Litigation; and Agriculture & Estates.
Our teams are also regular winners at the Wales Legal Awards, including most recently Personal Injury Team of the Year in 2020 and Commercial Litigation Team of the Year (2022), with the 2023 announcements expected soon.
Whatever your level of experience, there can be a rewarding role for you at Redkite Solicitors, whether you're a professional with many years of experience, newly qualified, a trainee, a recent graduate or thinking about an apprenticeship, we offer unrivalled opportunities for career growth and personal development. So please get in touch, we'd love to hear from you.
Why Join us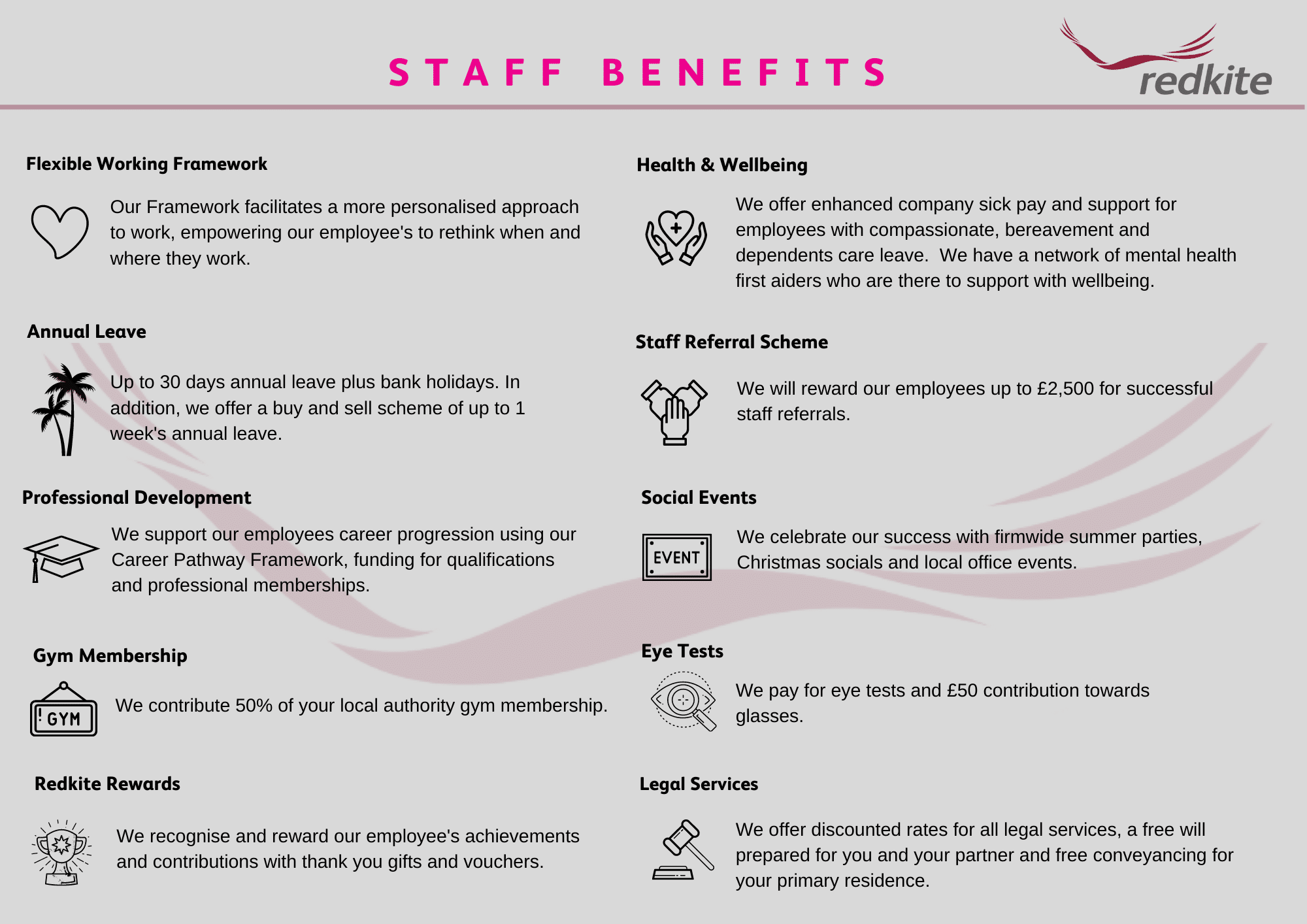 If you would like to join our firm please use the left hand menu to view our current legal and non-legal career opportunities.
If you are unable to find a vacancy that suits you please feel free to send in a speculative application form with a covering letter to careers@redkitelaw.co.uk.