Redkite Solicitors Rebecca Proctor and Sophie Jenkins named in Headway Head Injury Solicitors Directory 2022
16 May 2022
Every 90 seconds, someone in the UK is admitted to hospital with a brain injury, with specialist support not always available. Headway, the brain injury association provides vital work in raising awareness of traumatic brain injury and promoting understanding of the impact it has on individuals and their families.
Every year, Headway publishes a directory of Head Injury Solicitors, which includes only the most trusted solicitors who have specialist experience in dealing with brain injury claims. Solicitors included within the directory are required to operate within the Headway Personal Injury Lawyers Code of Conduct, which provides assurance to clients of the service they can expect from its solicitors.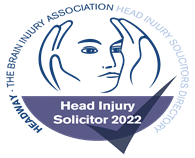 We are delighted that this year Rebecca Proctor and Sophie Jenkins, Associate Solicitors within the Redkite Personal Injury Team, have been recognised as specialist head injury solicitors with the Headway Directory. We are passionate about supporting Headway and the work that they do both in terms of promoting awareness of brain injuries, but also for the network and essential support services that they provide to individuals affected.
Sophie Jenkins, Associated Solicitor said:
"I am extremely proud to be recgonised by Headway as a head injury Solicitor. I have seen first-hand the amazing work that Headway can do, and to be able to be part of their campaign is an honour. I have attended Headway events with clients who are living with a brain injury together with their family members, and the encouragement and support that these events give the clients is second to none. Headway really inspires individuals to take life in their stride and provide them with a support network that they never knew they needed. I am extremely passionate about my job and to be able to make a real difference to my client's lives is an honour. I am excited to work with such an amazing charity in 2022"
Rebecca Proctor, Associate Solicitor said:
"I am delighted to once again be recgonised as a specialist brain injury solicitor by Headway. I am honoured to have been included on their list of specialist lawyers for main years. Headway provides valuable support to families living with the effects of brain injury. As treasurer of the Pembrokeshire brand of Headway I have seen first-hand how families living with brain injury are helped by the information and peer support that Headway can offer. I recommend Headway to my clients whose lives have been affected by brain injury and those that join their local groups are always incredibly positive about the help and support they receive, and many make new friends along the way.
The Redkite Personal Injury team are known for their expertise, having won the awards for Wales personal injury team of the year in both 2019 and 2020. Mike Evans, Head of the Redkite Personal Injury Team said "For both Rebecca and Sophie to have received recognition in the Headway Directory, really enforces the excellent talent and expertise that we have within our personal injury team.
If you or a member of your family have been affected by a serious head injury, and require assistance from our personal injury team, then please get in touch